Owning a hot tub really gives a good relaxation time for you and your family. But, in order for you to be able to use it for a longer period of time, you should take care of it and always maintain it in shape. One of the best ways you can take care of your hot tub is by building an enclosure around it.
Advantages of Having an Enclosure
The major advantage of having a protective walls around your hot tub is that you can prevent destructive factors like strong weather such as extreme heat of the sun and wind surges by storm. You can also prevent foreign materials or unwanted beings from entering your bathing area. Tree leaves and branches, and other garbage would no longer be paying you a visit and other pets or even stray animals would no longer be saying hello to you.
You can buy the said hot tub enclosures at the same place where you bought your hot tub, although there are other shops that specializes in it. This will surely cost you, but it will be worth it. If you want, you can build your own hot tub enclosures. If you are careful enough, you could be spending less than what you would have spent by purchasing an already made enclosure. In addition, the satisfying feeling that you would get after finishing a good hot tub enclosure will add up to the relaxation that you would have when you soak yourself in a hot tub.
Building Hot Tub Enclosure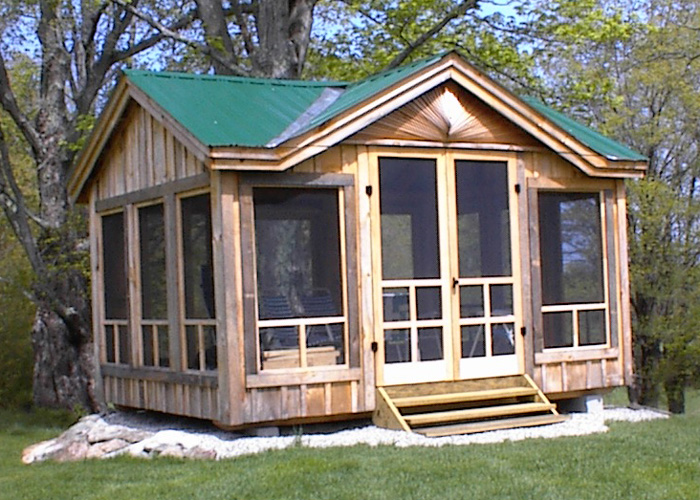 Even if you are an expert carpenter, there are still factors to consider when you are building your own hot tub. The first thing that you should know is the size of your hot tub. Your measurements should be accurate because any mistake could cost you more. These measurements will then be the basis that you would use for your enclosure.
One more thing is the shape of your hot tub. The enclosure that you would construct should not necessarily depend on the hot tub's shape. Generally, a rectangular enclosure is preferred by many hot tub owners because they can still have a room for other equipment such as towel stand and cleaning materials.
There are several materials to use for hot tub enclosures. There is a tool box that can have all the necessary equipment that you would need in order to design hot tub enclosures. Generally, what you would need are four posts or foundations and other wider wood for the sides. You can then decide the height of the enclosure, as well as the space that you would like to have around your hot tub. It is necessary to use strong wood so that the enclosure could survive the harsh condition like extreme weather if the hot tub is to be placed outside the house. In addition, woods that can preserve the inside conditions of the hot tub is more preferable.
For a comfortable ventilation, you could install thermal windows and doors so that the heat of the hot tub would not escape easily, thereby reducing the heat loss that is manifested by the electric bill.
Hot tub enclosures will not only protect your hot tub, but it can also add more comfort to you as you soak yourself in the hot water bath of your hot tub